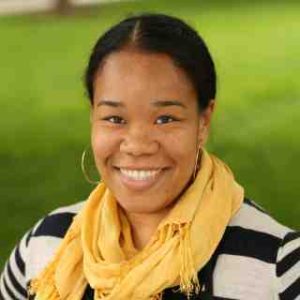 After earning her undergraduate degree in mathematics from the University of Virginia, Chandra Smith spent several years in corporate America before finding her way into the classroom in 2001. Diverse in her talents and interests, Chandra has taught math and science to middle and high school students from California to Virginia. In 2003, she founded a learning center in northern California, which she sold in 2010 to move to the DC Metro area and return to the classroom. Most recently, Chandra finds herself teaching chemistry, physics, and STEAM electives to students at the Madeira School in McLean, VA, where she also serves as a Dorm Director, faculty advisor to the Student Diversity Board, and mentor. Over the years, Chandra has facilitated all-school assemblies and schoolwide discussions with student groups, parents, and colleagues. Last fall, Chandra was invited to join her Head of School and a member of the Board of Trustees to represent Madeira at the Future of Diversity Symposium, and she eagerly returns this year as a member of the Student Design and Facilitation Team.
As one who has a lifelong commitment to fostering healthy, open discussions among students and peers about issues related to race and social justice, Chandra has participated in many workshops, symposia, and conferences on diversity and inclusion. For Chandra, the end goal is always to bridge differences and help people to embrace the importance of becoming more aware of the perspectives and experiences of others. She believes that to truly change lives and enable students to make a difference in the world, educators need to develop students' ability to engage in and relate to the people around them, whatever their differences might be. They need to be able to empathize with themselves and others, participate in difficult conversations, and comfortably navigate the landscape of varying perspectives and life experiences that exist.
This coming spring, Chandra will earn her Master's degree from the School of Leadership and Education Sciences at the University of San Diego. Her work has focused on the power of STEAM education to equalize the classroom by promoting the voices and interests of students from all different backgrounds. Chandra lives on campus at Madeira with her wife.